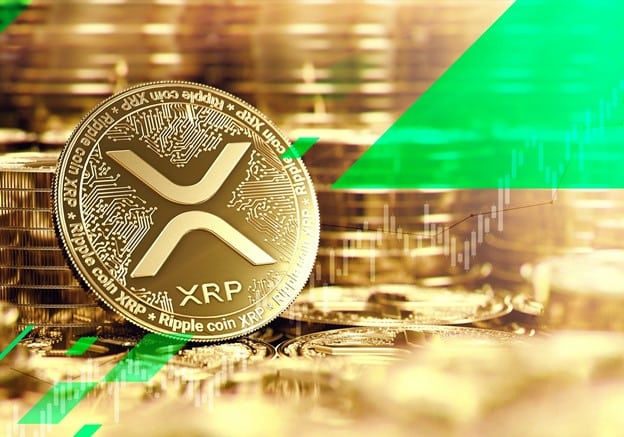 Ripple XRP's Current Status
Ripple XRP's price has been fluctuating in the past few months. After an average performance last year, its price saw a surge against the USD starting this year, dropped again, and resurged. Its highest price has been about $0.230 but lowered further until it reached the $0.1700 level. It is a good thing that the token has stayed away from the lower $0.1500 level.
As of April 18, 2010, the XRP token stood at $0.1900. It had managed to cross above the 9- and 21-day moving averages. In case the XRP token loses its support at its current level, its next support will stand at $0.170 and lowest low at $0.160. The predicted key resistance stands at the $0.220 level. The relative strength index (RSI) is at 53 and an XRP value surge above the $0.220 mark will enable the bulls to push the price to $0.230, then to $0.240, and eventually to the $0.250 level. XRP's current daily change is 4.71%, with 0.74% gains in a day.
The Ripple XRP is up by 1.21% against the USD and 0.59% against the BTC price. Also, the XRP–BTC trading pair's resistance level is 2900 and 3000 satoshis, respectively. Its current supply is 43,935,664,307 and total supply is 99,991,024, 920.
XRP's 2019 Performance and Other Challenges
In 2019, Ripple XRP's price underperformed due to both internal and external market factors. The current COVID-19 pandemic is one of the key external reasons for XRP's drab performance during the last quarter of 2019 and the first quarter of 2020. Investors started panic selling their crypto funds in favor of fiat currencies. Other external factors include the uncertainty of the outcome of the in-progress Ripple class-action lawsuit.
The internal factors include the sale of XRP tokens to institutional buyers. The crypto community has accused Ripple of dumping the XRP tokens on the market. Ripple CEO Brad Garlinghouse admitted that the organization would not yield any profit unless these tokens are disposed of, which further impacts its performance though he was confident that XRP would perform incredibly in 2020. Despite the criticism, Ripple has no plans to stop the XRP token sales.
Ripple XRP Performance Level %
Previous Daily High
0.19
Previous Daily Low
0.18
Previous Weekly High
0.21
Previous Weekly Low
0.18
Previous Monthly High
0.24
Previous Monthly Low
0.113
What Do Crypto Influencers Predict?
This is quite a big list with almost every known crypto influencer pitching in with their analysis. Here are some of the XRP prediction from crypto proponents, skeptics, and neutral traders.
Cory Johnson, Ripple's Chief Marketer
In 2020, XRP might exhibit some intrinsic value that other currencies do not or would not have.
Craig Cole, CEO of CryptoMaps
Ripple has the ability to make digital assets more mainstream. XRP acceptance and adoption by financial establishments would guarantee faster and cost-effective transactions.
Vitalik Buterin, Ethereum Co-founder
XRP has the stability to rival other top cryptos, given its strength to support cross-border payments that could attract financial institutions.
Adam Milne, UK Investor and Entrepreneur
XRP's price would become obsolete or would reach $0.
Michael Novogratz, Investor
XRP will underperform mainly because of its supply.
Peter Brandt, Trader and Charter
XRP is definitely coiling up and expects a price surge this year.
Phillip Nunn, Wealth Chain Capital CEO
Ripple XRP will become one of the most important cryptos in the upcoming years. XRP will be the Microsoft of cryptocurrencies.
Messari Ryan Selkis, CEO of Messari Ryan
More companies will start adopting XRP in 2020 to conduct cross-border transactions leading to a surge in the coin's value.
What Lies Ahead for XRP
For now, the widespread use of Ripple XRP is not on the radar. The xRapid technology it uses is still unclaimed, and if in the future it becomes useful for practical applications, then the token will gain some real value and the prerequisites for a substantial rise in price. It still pales in comparison to bitcoins. However, in the case of worldwide acceptance, XRP tokens will perform as a better payment system than BTCs. You can click here to get the latest news on Ripple (XRP) and stay updated about it.