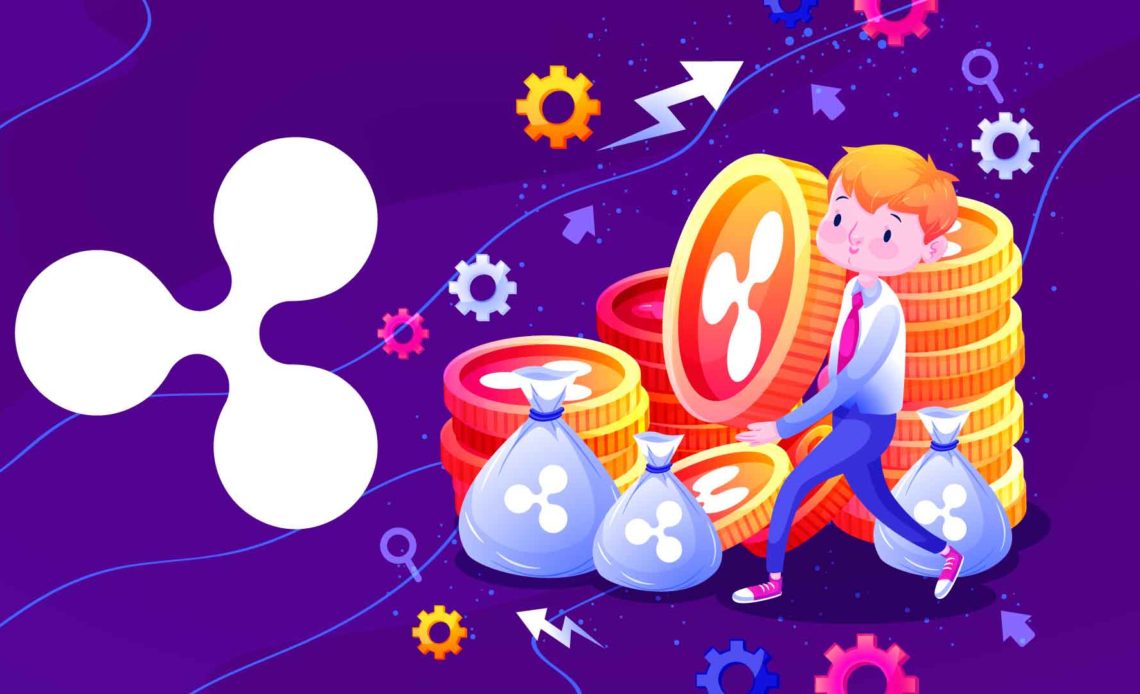 XRP price is consolidating since yesterday; the coin is still below $0.19 even after a surge
Ripple's price trend, just like the rest of the market, saw a very tumultuous spell lately. The past week was quite volatile for the coin as it came back to its price range around $0.18 after a few ups and downs. The recent bumpy ride may keep the coin range-bound for a short while.
The day before yesterday's bearish momentum had taken the coin as low as $0.18. The coin opened yesterday with low momentum. The XRP coin even dipped below $0.1816 before it took a bullish run.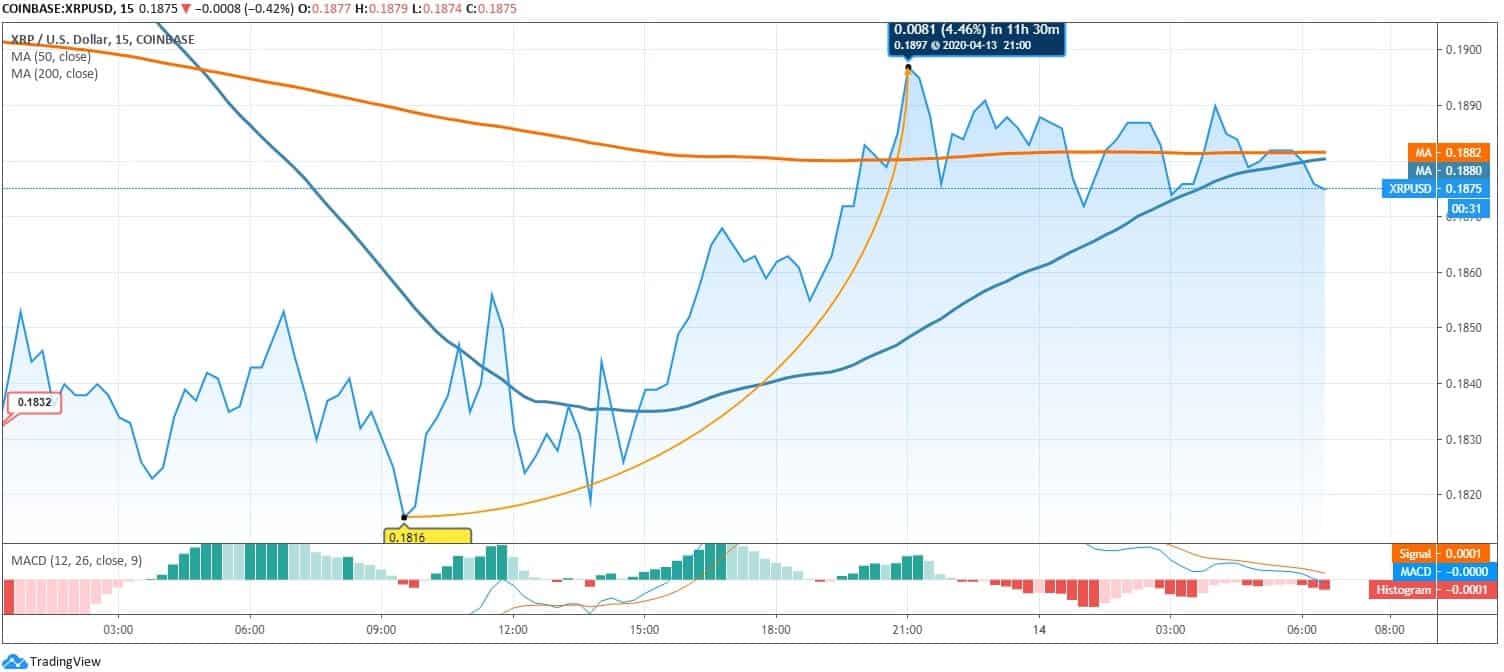 A little less than 5% surge of XRP gives hope of further uptrend though the way the coin has halted the surge; it may still go downwards
Before closing, Ripple noted a price rise of at least 4.46%. After the surge, the coin has been maintaining a stable sentiment in its trend. However, XRP is not giving aby signs of further escalation, so we cannot anticipate any sustained price rally for now. In fact, considering the current market scenario, the coin is vulnerable to price declines.
Maintained stability may usher the coin towards hights; moving averages are slowly approaching a bullish crossover
The ongoing price momentum of the Ripple currency is pretty much confusing, as it's difficult to predict whether any uptrend will take place. However, the SMA lines are slowly moving towards a bullish crossover. On the other hand, the MACD chart is on the downside with a bearish bias.