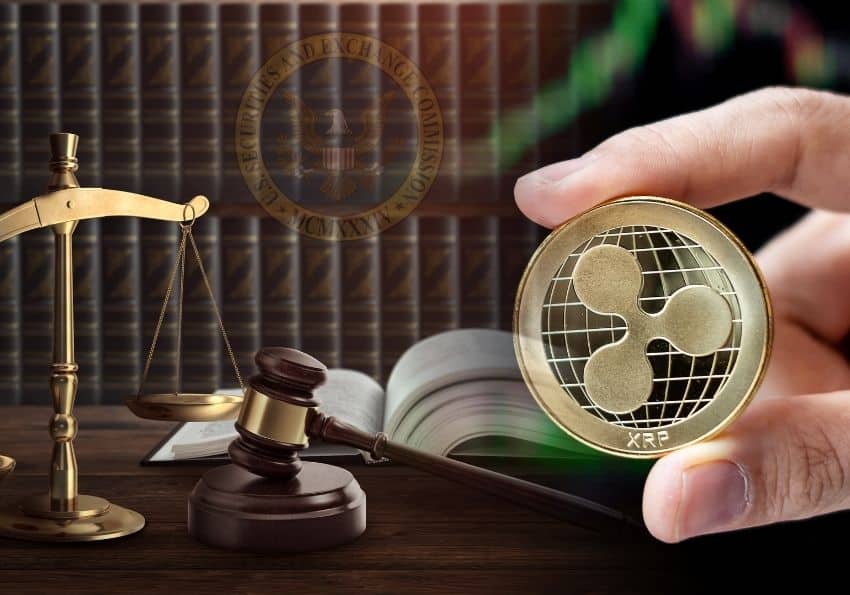 The Ripple vs. the SEC case has taken another turn as now the Commission is under pressure, facing a potential investigation. Empower Oversight, an NPO, a nonpartisan education organization developed to improve independent oversight of corporate and government wrongdoing, has submitted a FOIA request to the SEC.
As per the Freedom of Information Act (FOIA) request, Empower Oversight is seeking communication with SEC officials regarding the XRP case. The request includes both existing and former employees involved in the case.
William Hinman, a senior SEC official, also participated in the case from May 2017 to December 2020. William allegedly received millions of dollars from Simpson Thacher, his former employer, even during the case.
Simpson Thacher is surprisingly a part of the Enterprise ETH Alliance, an organization that aims to promote the use of Enterprise ETH. William, while affiliated with the SEC, released a statement that Ethereum was not a security. The announcement resulted in a substantial increase in Ether's value.
In a turn of events, the SEC ended up suing Ripple, one of Ethereum's primary competitors. The reason behind the case was stated to be XRP's status as a cryptocurrency. According to the SEC, Ripple was a security, and thus started the case, which is still ongoing.
The SEC even received text messages from nine Ripple custodians. However, the Commission recently asked for even more slack messages, to which Ripple Labs filed a request. Now, Empower Oversight has entered the fray asking for the SEC's cooperation in the case.
The NPO is requesting the SEC about the announcement made by Jay Clayton, SEC Chairman. Mr. Clayton announced that BTC was not a security, which also resulted in a quick price hike. Jay left the SEC afterward and joined a crypto hedge fund named One River Asset Management.
Jason Foster, President, and Founder of Empower Oversight, is leading the request. Jason has worked with Senator Grassley in the formation of the bipartisan Whistleblower Protection Caucus. Jason also participated in the 2016 Inspector General Empowerment Act and 201 FBI Whistleblower Protection Enhancement Act.
The recent days have been excruciating for the SEC as the Commission faces immense pressure regarding its handling of the Ripple case. While the case does not seem to be wrapping up anytime soon, the recent developments will certainly steer it towards the conclusion.