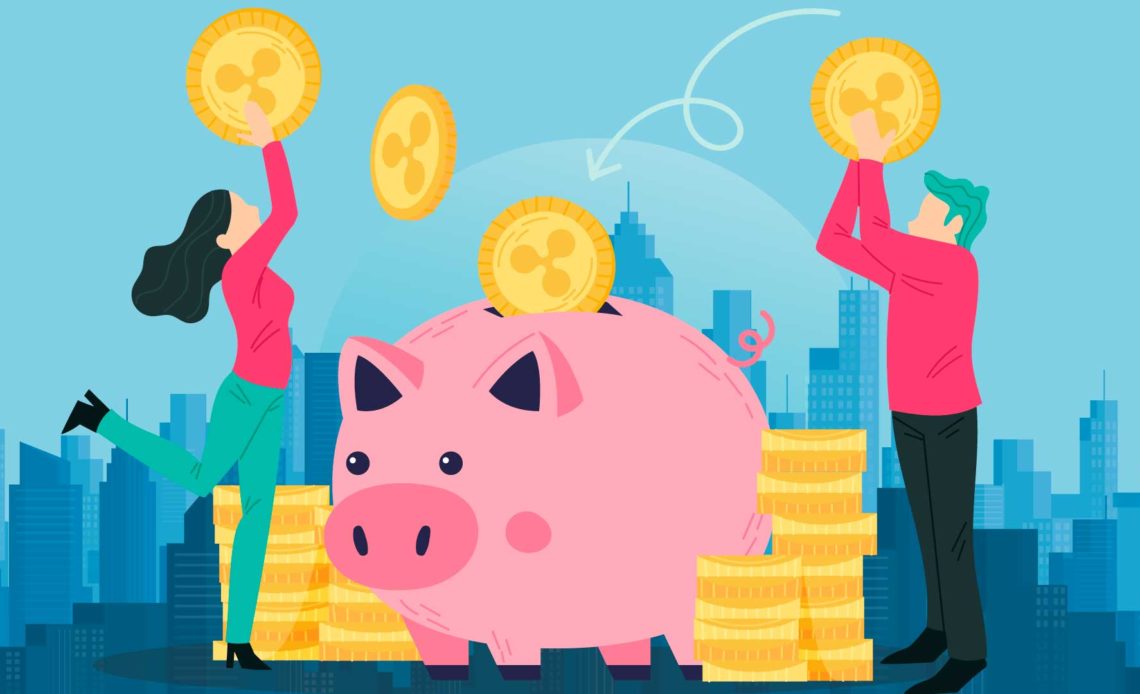 Ripple's last week's price movement pattern has been bullish, and its value has moved from $0.1738 to $0.1993 in this period. The coin has already breached $0.205 mark one in the said time period. It has made an overall increment of 14.67%, and it may further push itself to new heights.
Ripple Price Prediction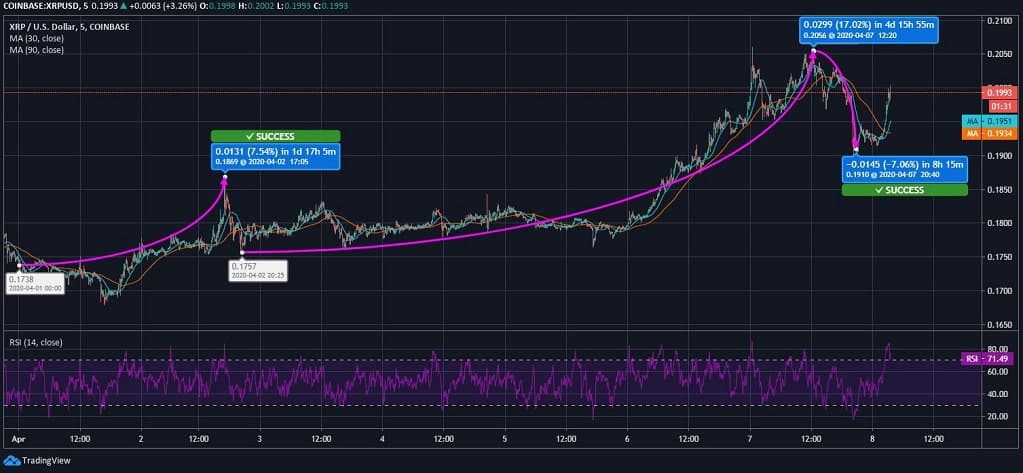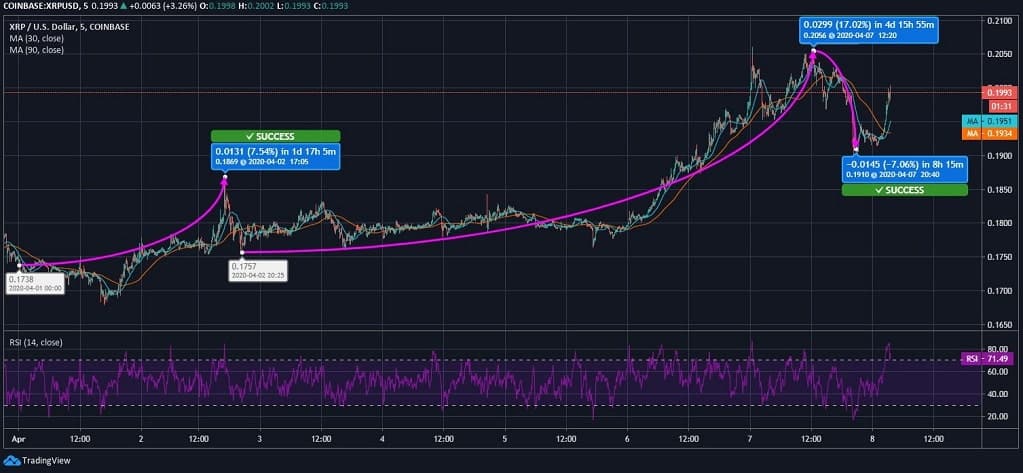 XRP/USD opened the ongoing month at around $0.1738, and over the next 24 hours, it got a push and added 7.54% in the value. This swing took the Ripple price to $0.1869. From this high, the coin faced rejection and fell to $0.1757 but again marked another push of a massive 17.02%, and this swing took the XRP price to $0.2056 by April 07. This was the apex point for the currency over the last week.
Further, Ripple coin faced steep fall and halted a strong recovery for a while. The value fell to $0.1910 by 7.06% drop in the next 8 hours. Today, it initiates trading on a positive note and marks a sharp upward move and reached $0.1993.
Currently, the XRP coin holds strong support from the 30 days MA and 90 days MA around $0.1951 & $0.1934, respectively. Its RSI has gone beyond 71 points. It may soon show a gradual increment in the coming days. The next resistance seems possible around $0.20.