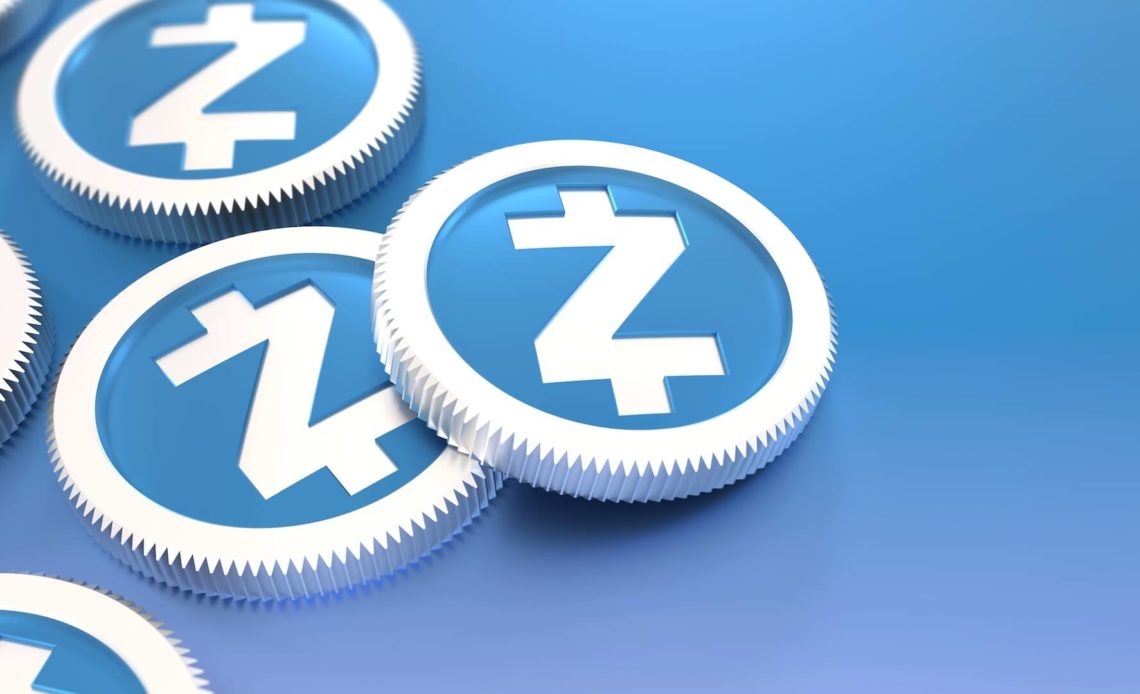 Meta Data: The declining trend in the coin has halted as of now. Yet, a lot of work is needed to be done for the future of the coin.
Zcash will be delisted from South Korean exchange OKEx after the new guidelines imposed by FATF.
Electric Coin Company (ECC), the organisation that maintains Zcash, came up with the latest solution for creating private transactions without a trusted setup. It is named as Halo. A noteworthy fact is: the trusted setup is a potential flaw in ZEC that could allow the entire blockchain to be controlled by one party in case it is compromised. According to ECC engineer and cryptographer, Sean Bowe, Halo could put an end to the issue.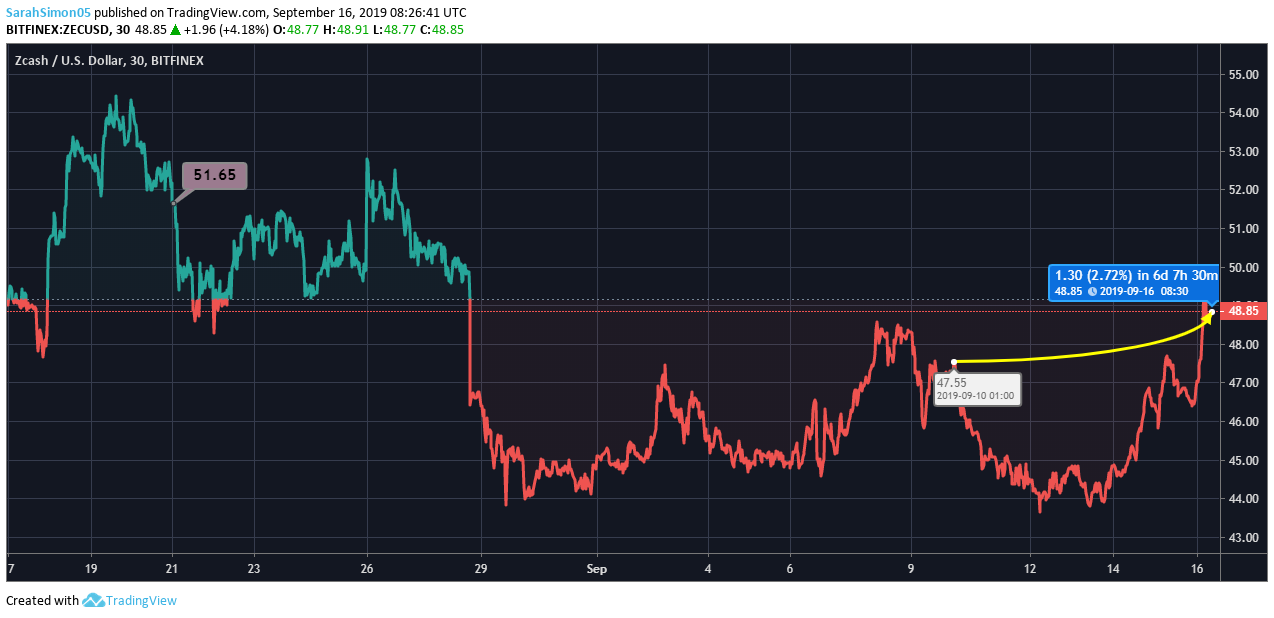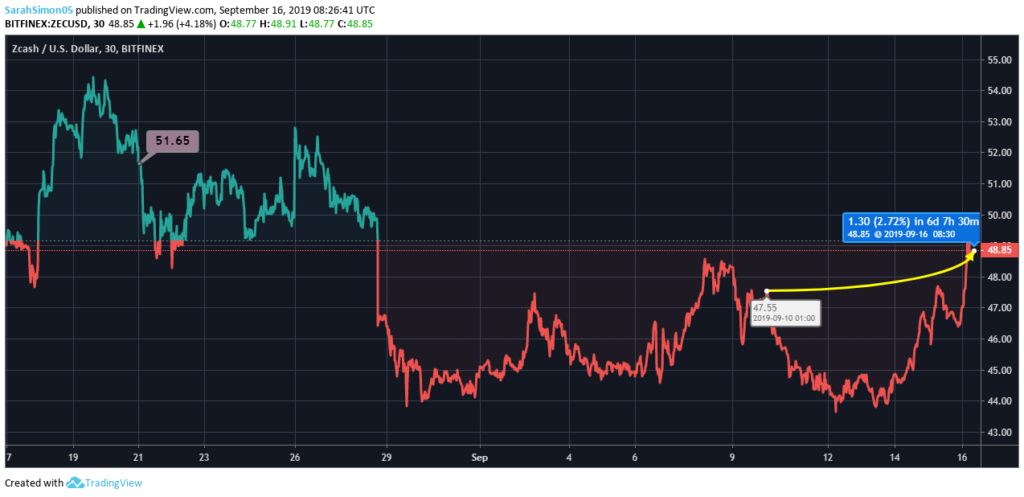 Current Statistics:
On September 16, at UTC 08:26, Zcash is trading around 48.85 USD.
With a return on investment of 98.86%, but in the negative, the market capitalization of the crypto is 362,814,231 USD.
Besides, the total Zcash chips in circulation, at the same time, are 7,424,594 ZEC.
Against Bitcoin, the crypto was valued around 0.00924008 BTC per chip.
Additionally, the last 24-hrs trading volume in the crypto was around 167,789,096 USD.
If we closely look at the last 25-days of trading, there has been a lot of variations in the price of Zcash. On August 21, the coin was valued around 51.65 USD. From there, the crypto has shown some negative movement and is trading, today, with a dip 5.42%. Nonetheless, in the weekly trading chart, the coin has gone up by 2.72% from the market price of $47.55 on September 10. The coin has strengthened a bit in the intraday trading as well. After opening at 46.28 USD, ZEC closed at around 46.86 USD, with a bounce-back of 1.24%.
Amidst the crisis of private transactions, making any long-term prediction in the coin is a tough task. As of now, the support level for the coin is at 45.01 USD and at the same time, the resistance level is at 47.86 USD.
Currently, Zcash is in desperate need of structural reforms. It will be interesting to see whether Halo will be able to curb down the inherent problem off the privacy coin or not. As far as trends are concerned, the short term is bearish. However, this is the right time of increasing the investments in ZEC and wait for upward surge for a selling opportunity.