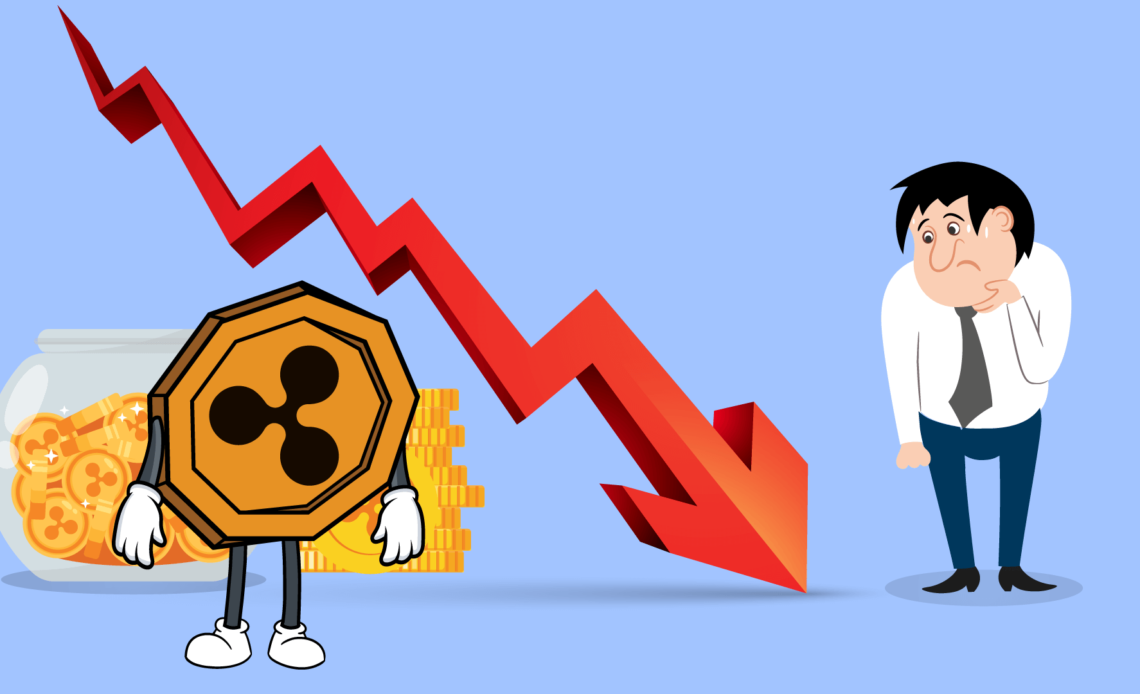 The crypto market is dealing under hefty pressure. The top trending coins are also affected by the same. Ripple that was seen breaking records in the first two weeks of the month is now struggling to keep the price above $0.265. The improvement in the market is likely to be postponed. The traders interested in the coin might have to wait for a while.
XRP Price Prediction
In the initial hour of February 24, Ripple was trading at $0.283, and then, it escalated to $0.2846 in the first half an hour. The coin plunged heavily after the same to $0.272 in the next three hours. Later, XRP price escalated to $0.274 by a marginal hike but immediately dropped to $0.271 by 1.36%. At 12:02 UTC, the coin improved to $0.276.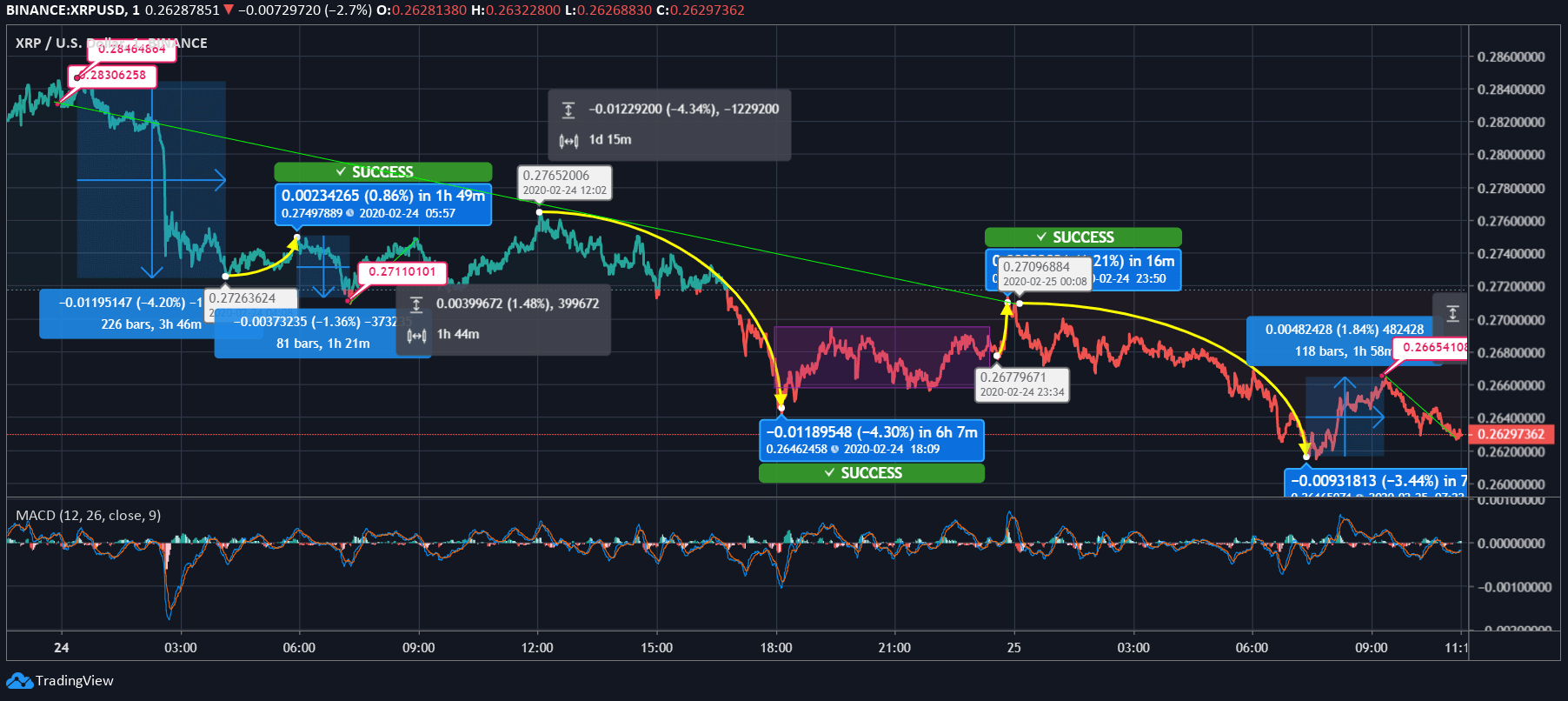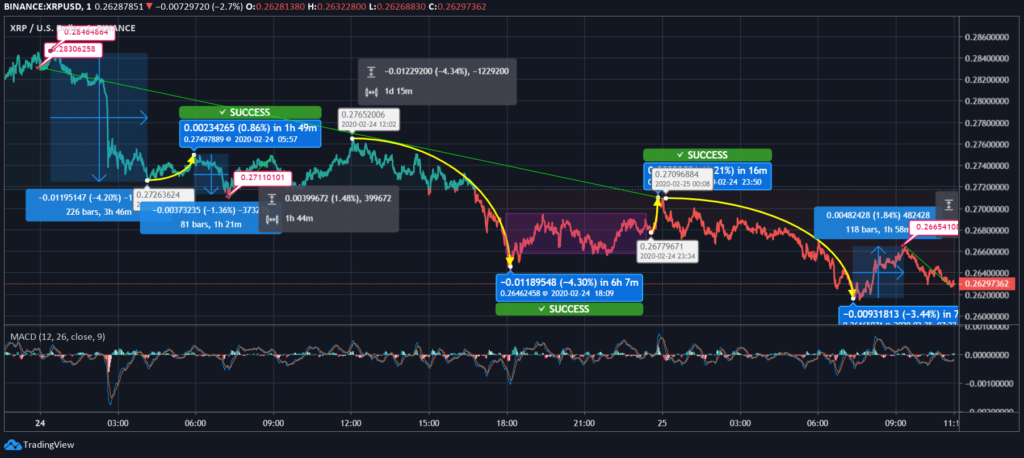 However, thereafter, the currency couldn't return to this level again. The counters reached to $264 at 18:09 UTC by 4.30% fall. The XRP coin locked itself at the same level, and during the closing hour, the price went up to $0.270. The intraday movement in Ripple price reflected 4.34% regression. Today, the price dribbled to $0.261 after opening. Later, the coin improved to $0.266 in the next 2 hours. However, at the time of writing, the XRP price dropped to $0.2629.
The currency has breached the immediate support level at $0.263. The currency is likely to hover around the same level for the rest of the day. As per the MACD chart, the coin might recover soon, but due to continual volatility, the movement might be moderate in the coin.